Learn how to make agua frescas, a simple, refreshing, non-alcoholic blended drink of fruit, lime, and water. They're great for Cinco de Mayo and warm summertime fun!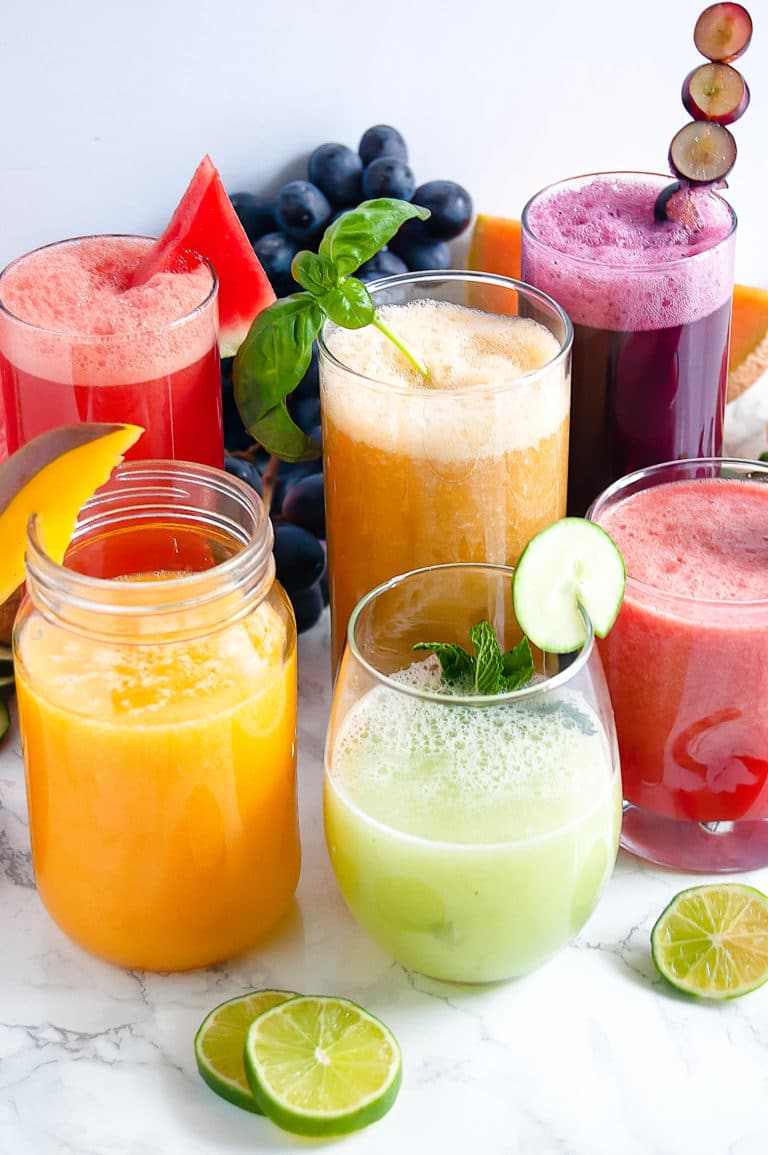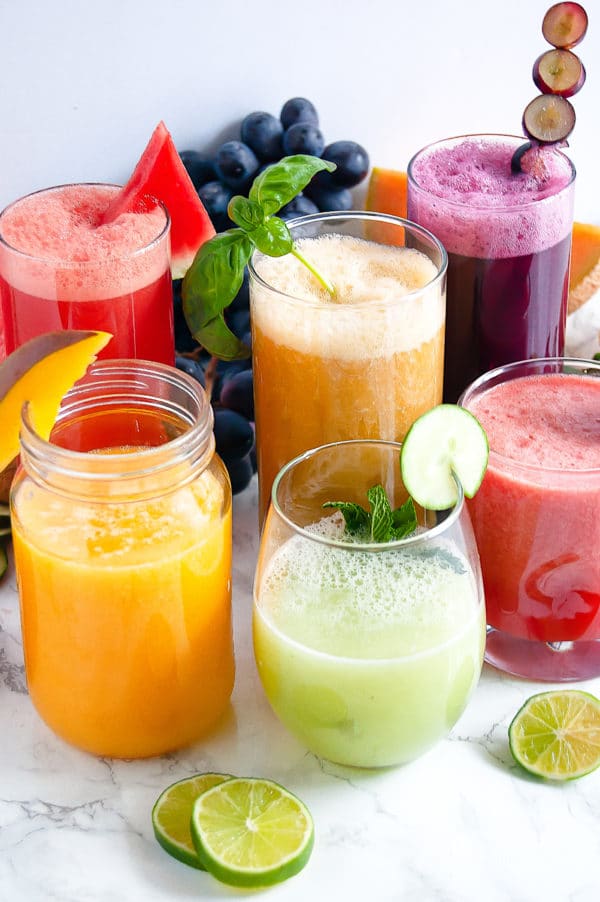 What are aguas frescas?
Aguas frescas, or "fresh waters" in Spanish, are light, refreshing, blended beverages that are typically popular in Mexico, Central America, and the United States.
They're a hydrating, non-alcoholic drink that are typically made from blending fruit, grains, flowers, or seeds with sugar and lime juice.
Aguas frescas may make a fantastic way to stay cool and hydrated all summer long, but did you know they actually offer some health benefits, too?
How to Make Agua Frescas:
Agua frescas are very easy to make. All you you need is the following:
Agua Fresca Ingredients:
Fruit
Water
Lime juice
Sweetener to taste (optional)
Agua Fresca Recipe:
It couldn't be simpler! To make agua fresca, combine fruit, water, and lime juice in a blender and blend for a minute, or until ingredients are smoothly combined. If desired, add a sweetener to your preferred level of sweetness.
Does it Matter What Kind of Blender?
Any blender can be used to make agua frescas, as long as it's high-powered enough to smoothly blend and puree the fruit/ grains you're using. Blenders I recommend include:
Is Agua Fresca Healthy?
It depends, but they absolutely can be!
Unlike juice, agua fresca blends the whole fruit (or grain) with water and the beverage is enjoyed as is. No filtering or straining, which means the agua fresca retains all the fiber found in the fruit or grain you use.
Depending on the type of fruit or grain, any fiber may help create a lower overall glycemic index of the beverage and a lesser impact on your blood sugar levels.
Agua fresca is also incredibly hydrating, not just from the water, but from the water content found in various fruits (and even vegetables, like cucumber), as well.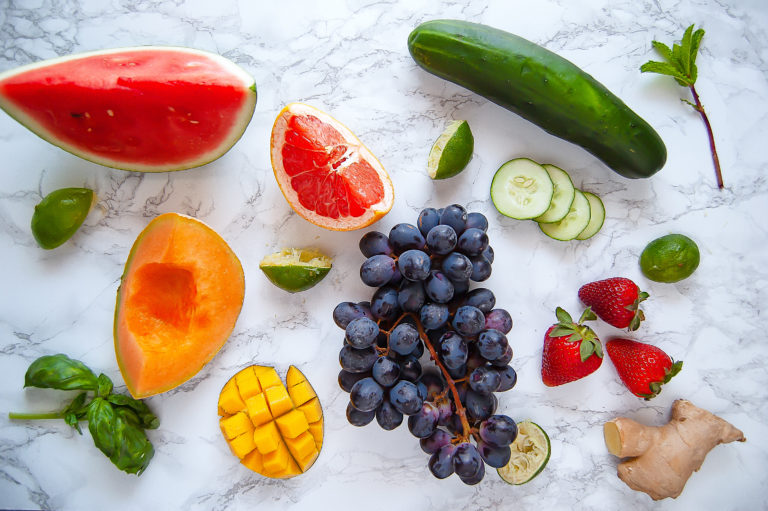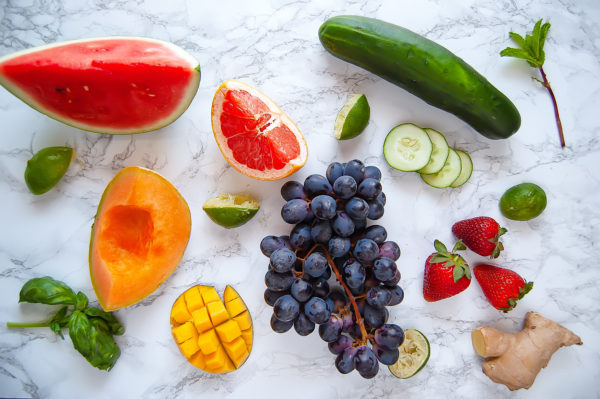 You also get some health benefits with the specific types of fruit, seeds, grains, herbs, and more that you choose to use.
Of course it will vary based on what you use, but many fruits contain Vitamin C, Vitamin A, folate, potassium, and various antioxidants and phytochemicals.
If you have any medical conditions that require you to be cautious in your consumption of certain vitamins and nutrients, be sure to choose your fruits to meet your needs!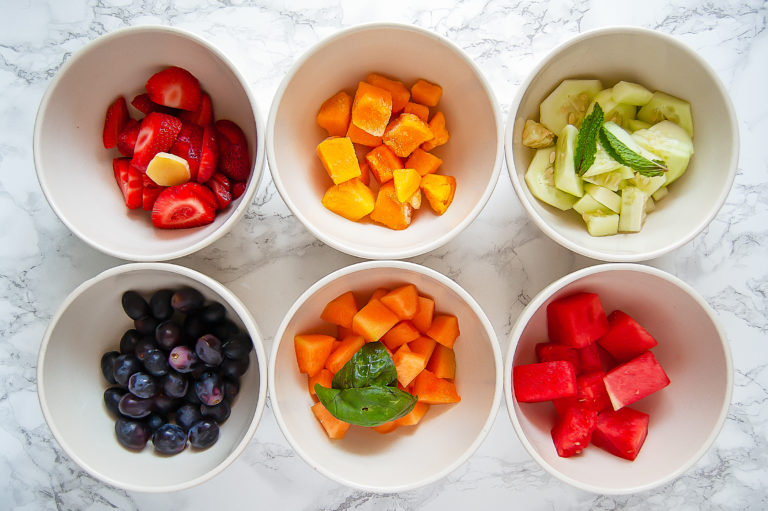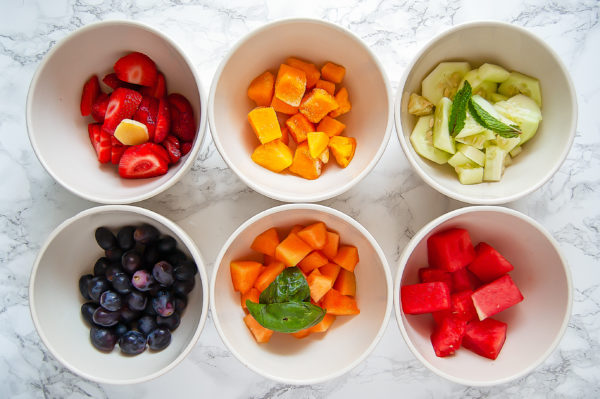 Is There Sugar in Agua Fresca?
Many traditional agua fresca recipes do include sugar in the recipe. If you choose to add sugar, that is totally up to you. Personally, I find not much is needed when combined with the natural sweetness of a fruit-based agua fresca.
But, I did want to try make agua fresca without sugar, so I tested a couple variations.
Agua Frescas with Dates
I first tried blending a soaked medjool date as I blended the rest of the ingredients, to add some natural sweetness from another fresh fruit. Pros: you get a sweeter beverage just with a little more fruit. Cons: it's less pretty when made with dates (they're a little less vibrant and slightly "murky"), and the consistency becomes a touch thicker.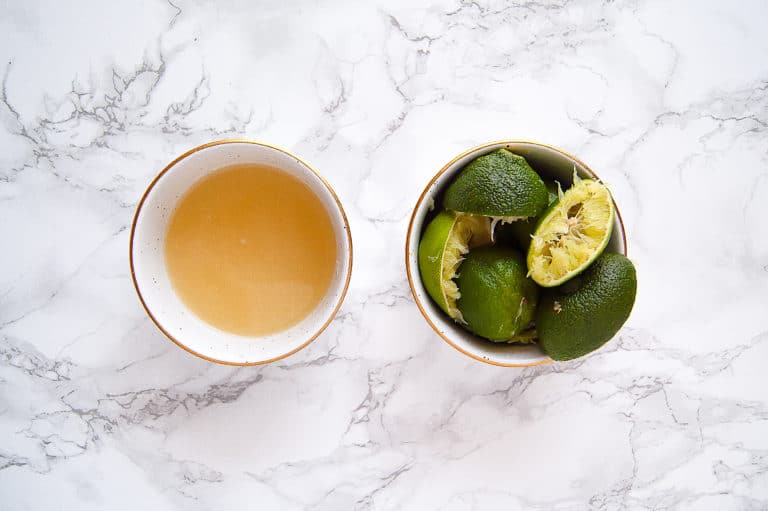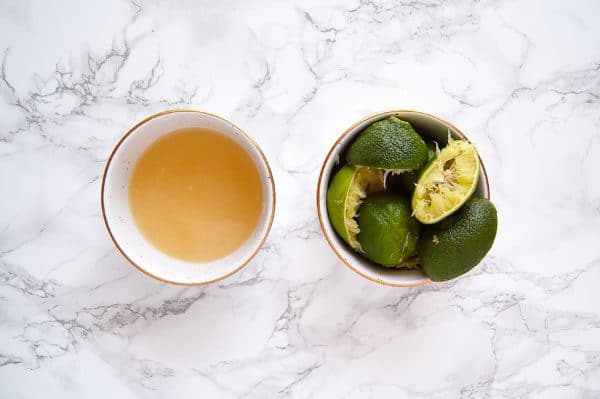 Coconut Water Aguas Frescas
Coconut water is very hydrating. It's 94% water, provides a source of electrolytes, and offers a subtle sweetness from its naturally occurring sugars (6 grams per 1 cup).
If you want your agua fresca a little sweeter and you don't want to add sugar or dates, try adding coconut water.
My whole family and I really enjoyed the coconut water agua fresca variations. Coconut water agua frescas are incredibly refreshing, particularly with fruit flavors that lend well to a subtle coconut flavor!
More Sugar Alternatives
Now, despite all the wellness world marketing about "natural sweeteners," the truth is, our bodies are going to metabolize sugar the same, whether it's cane sugar or something like honey.
But if you prefer to use sweeteners like honey or agave, they work well in agua frescas. Same with coconut sugar! I don't recommend maple syrup, as it changes the flavor too much.
Additionally, you can use other non-nutritive sweeteners if you prefer. My current favorite is allulose, but you can also try monk fruit or stevia.
Agua Frescas Flavors
The options are truly limitless! Choosing fruit (fresh or even frozen!) that you like or based on what's in season. Get creative by pairing different fruits together, or by adding other fresh, flavorful additions like herbs and ginger. Have fun with it!
Want some agua fresca recipes inspiration? Try some of my recipes shared below: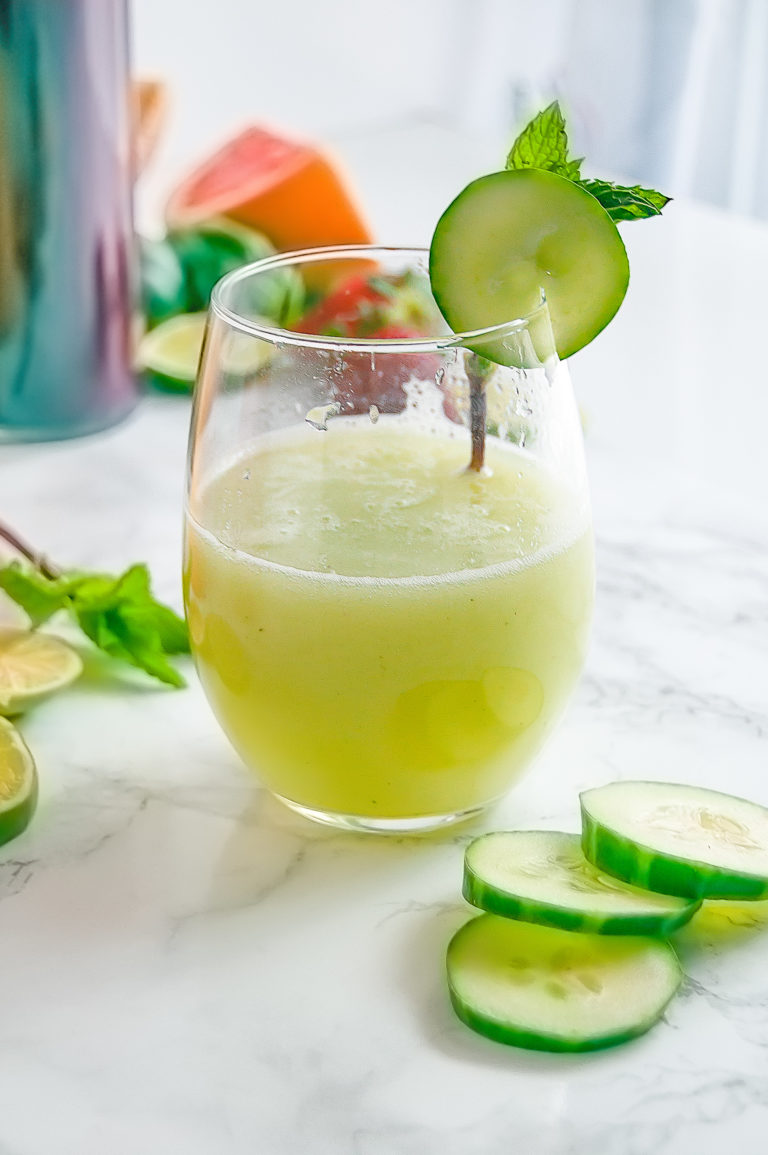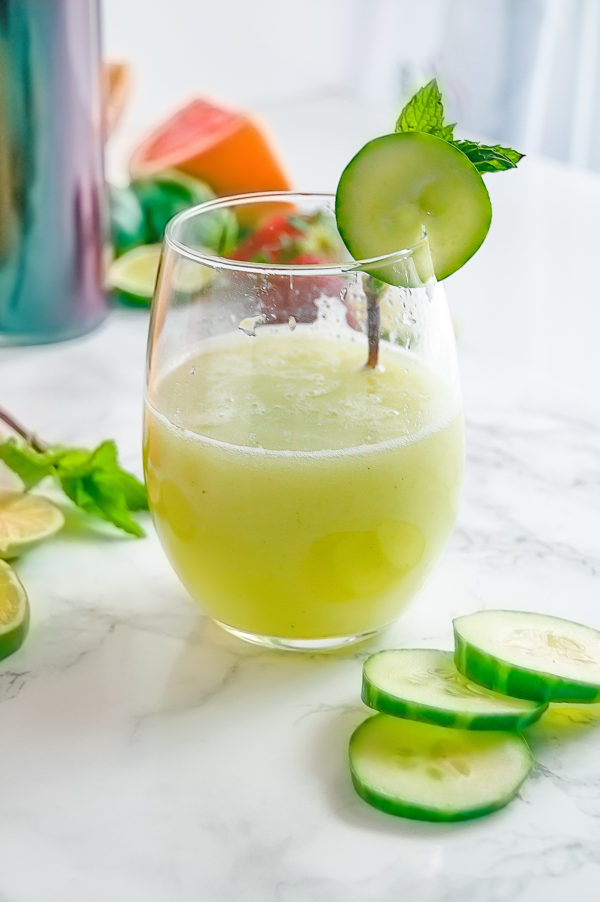 There's something so soothing and spa-like about pairing cucumbers with mint in this Cucumber Mint Agua Fresca! Be sure to peel your cucumber for a prettier color. Also? Coconut water works fantasically in this agua fresca recipe!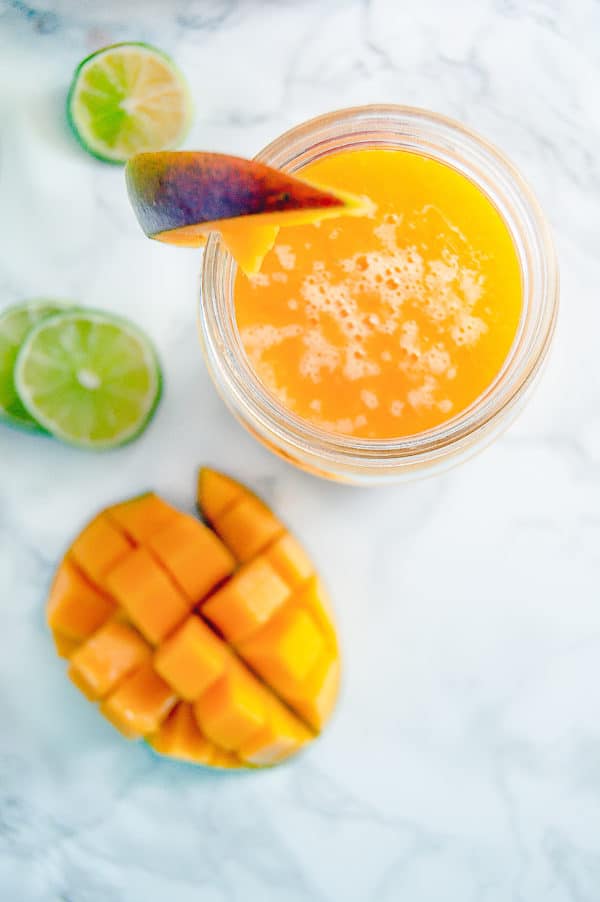 Keep it simple with this mango agua fresca! Lime and mango are a match made in heaven, and no sugar is required with a fresh mango bursting with sweetness! Pro tip: you can thaw frozen mango, too (they're frozen at the peak of freshness and taste amazing).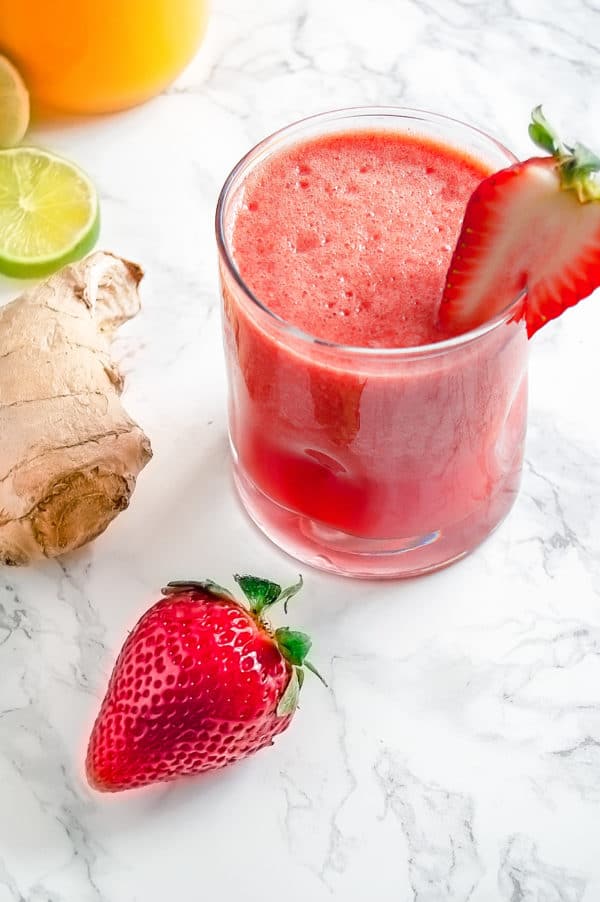 Strawberries are a great lower glycemic index choice, as they're full of fiber and natural sweetness. Pair with a bit of fresh ginger for a little zing that will keep each sip of this Strawberry Ginger Agua Fresca bright and refreshing!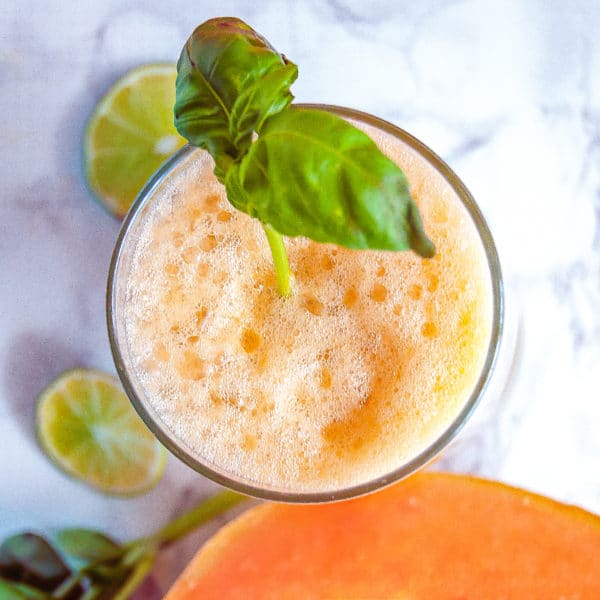 Cantaloupe is beautifully sweet on its own, and its flavors pair well with the herby sweetness of basil in this light and simple Cantaloupe Basil Agua Fresca!
This seems a little untraditional, but I'm not sure why because it WORKS! One sip of this Grape Agua Fresca beauty will have you realizing grapes were made for agua frescas!
And of course, one of the more common fruits used in agua frescas: watermelon! Full of hydration and sweetness, a watermelon agua fresca is the perfect refresher on a hot summer day.
More Healthy Beverages You'll Love:
Did you make this recipe? Give it a 5★ rating below! For more balanced nutrition and simple, healthy-ish recipes, be sure to follow me on Instagram!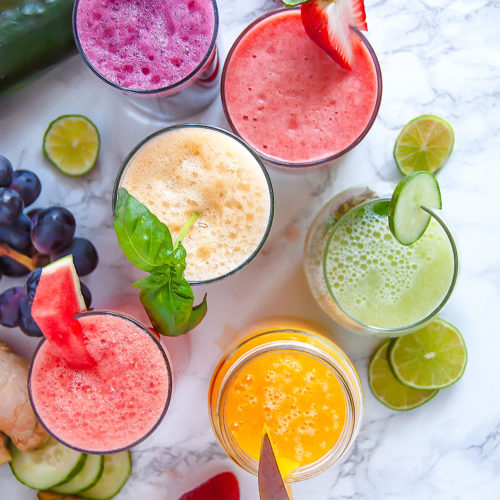 How to Make Agua Fresca
Learn how to make agua fresca, a simple, refreshing, non-alcoholic blended drink of fruit, lime, and water. They're great for Cinco de Mayo and warm summertime fun!
free from: gluten, dairy, soy, egg, fish, shellfish, treenuts, peanuts
Print
Pin
Rate
Ingredients
1

cup

fruit

watermelon, strawberries, and cantaloupe work well

1

cup

water

1

tbsp

lime juice

juice from 1/2 a lime
Instructions
Combine all ingredients in a high-powered blender. Blend on high for 60 seconds, or until all ingredients are fully pureed.
Notes
Agua Fresca can be served immediately over ice, or can be chilled in the refrigerator up to 72 hours. If you're making in advance, be sure to give it a good stir or shake before serving (there are no additives, so separation will occur!)
You can also choose to substitute coconut water for all or half of the water in the recipe to add additional subtle sweetness, flavor, and electrolytes. (Nutritional information may vary.)
Nutritional information will vary based on type of fruit used (this was calculated using a fresh fruit blend).
Nutrition
Calories:
69
kcal
|
Carbohydrates:
17
g
|
Sodium:
12
mg
|
Potassium:
105
mg
|
Fiber:
1
g
|
Sugar:
13
g
|
Vitamin A:
360
IU
|
Vitamin C:
4.9
mg
|
Calcium:
6
mg
|
Iron:
0.4
mg
This post was originally published on May 3, 2018 but was edited and re-published on February 25, 2022.