This pineapple slush is an incredibly refreshing healthy summer drink, perfect to help stay cool in hot summer temps. All you need is two ingredients and two minutes and bam! You've got a healthy, family-friendly recipe that kids and adults alike love (and yes, it can easily be turned into a 21+ adult beverage). Add this pineapple slushie to your summer drink rotation stat!
Why You'll Love This Recipe:
All you need to make this pineapple slushie is two ingredients and two minutes - it doesn't get any easier than this!
Fresh pineapple is already so juicy and satisfying, but blending it with ice turns it into a truly remarkably refreshing beverage!
Don't have fresh pineapple? That's okay! You can use canned or frozen fruit here, too. Aim for canned pineapple that's been canned in 100% fruit juice to avoid added sugar. And frozen pineapple won't create the best slushy texture when blended with ice, so know that you may need to add a splash of water, pineapple juice, or other liquid of choice (lime or other citrus juices are delicious, too!)
Your kids will love it! And with pineapple being half the ingredients (the other half being ice), this pineapple slush is a family-friendly drink you know helps nourish their growing bodies.
No kids and looking to serve this for a 21+ adult crowd? You can easily create fun, frozen, pineapple adult beverages by blending with vodka, rum, or even white wine! To help keep an idea slushy texture, if you're adding liquid, I recommend using frozen pineapple instead of fresh.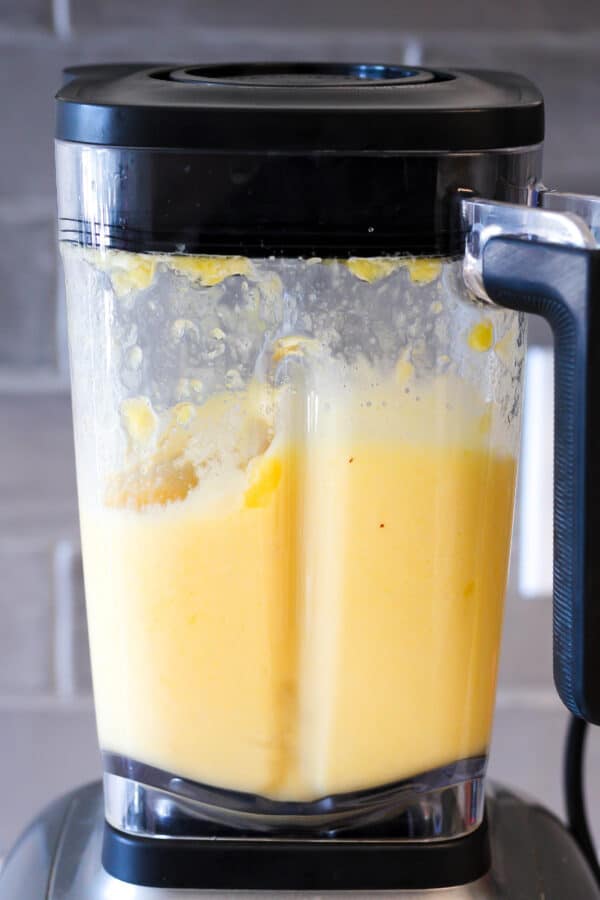 Top Tips for Making a Pineapple Slush:
The juicier the better when it comes to fresh pineapple and making a slush! But if your pineapple isn't very ripe and juicy, or if you're using frozen pineapple, you'll need to add some liquid. Start with 1-2 tablespoons water for fresh pineapple that may be a little less ripe and juicy, but you may need up to a half cup of liquid if using frozen pineapple. Try using water, pineapple juice, lime juice (in smaller quantities), or (if you're 21 and up!) even rum, vodka, or white wine.
If you like your slushes super smooth, blend on the longer side of the 1-2 minutes. (This is especially true if your blender isn't very high powered.)
Have leftover slush? Pour it into popsicle molds and freeze overnight for pineapple popsicles another day.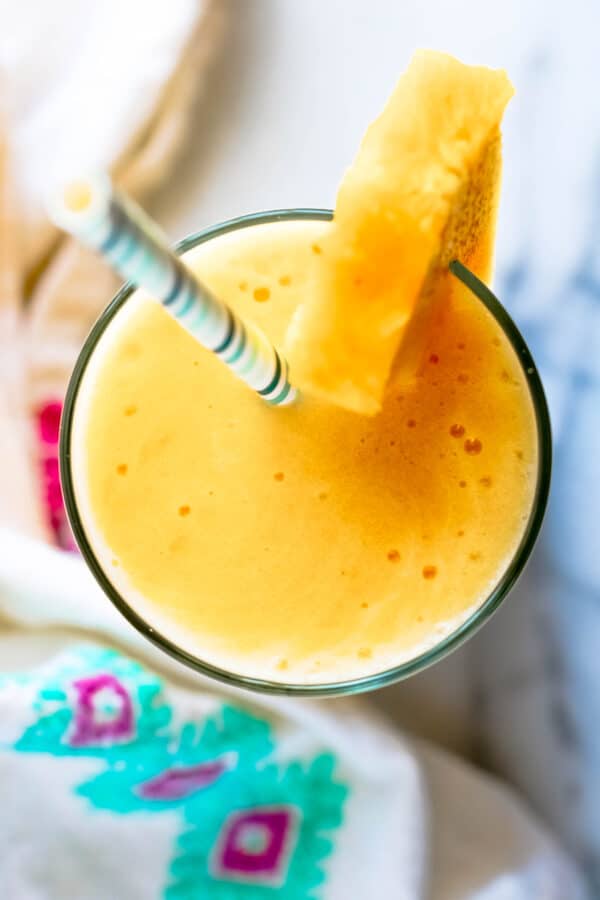 Similar Delicious Recipes You'll Love:
Did you make this recipe? Give it a 5★ rating below! For more healthy recipes and tips to create your own balanced relationship with food and health, be sure to follow Nutrition to Fit on Instagram!
Pineapple Slush
Enjoy a healthy, refreshing pineapple slush to help you stay cool and hydrated on hot summer days!
Ingredients
2

cups

pineapple

1

cup

ice
Instructions
Combine pineapple and ice in a blender. Blend for 1-2 minutes until ice is crushed and drink is smooth.
Notes
Fresh, frozen (thawed), or canned pineapple all work well! If your pineapple isn't very juicy or you're using frozen pineapple, you may need to add a splash of liquid (water, lime juice, pineapple juice, or adult beverage if 21+).
Nutrition
Calories:
83
kcal
|
Carbohydrates:
22
g
|
Protein:
1
g
|
Fat:
0.2
g
|
Saturated Fat:
0.01
g
|
Polyunsaturated Fat:
0.1
g
|
Monounsaturated Fat:
0.02
g
|
Sodium:
8
mg
|
Potassium:
180
mg
|
Fiber:
2
g
|
Sugar:
16
g
|
Vitamin A:
96
IU
|
Vitamin C:
79
mg
|
Calcium:
25
mg
|
Iron:
0.5
mg