This longtime family favorite is a side dish that is beyond delicious and cooks easily with whatever else you're grilling!
Happy Monday! While today may be 7-11 and I can't offer you a free slurpee, what I can offer is this beloved potato side dish recipe that has been a longtime favorite in our family and anyone else I've prepare it for! It may look a little complicated, but I can assure you, it's actually pretty easy with very minimal ingredients that you may already have in your house right now.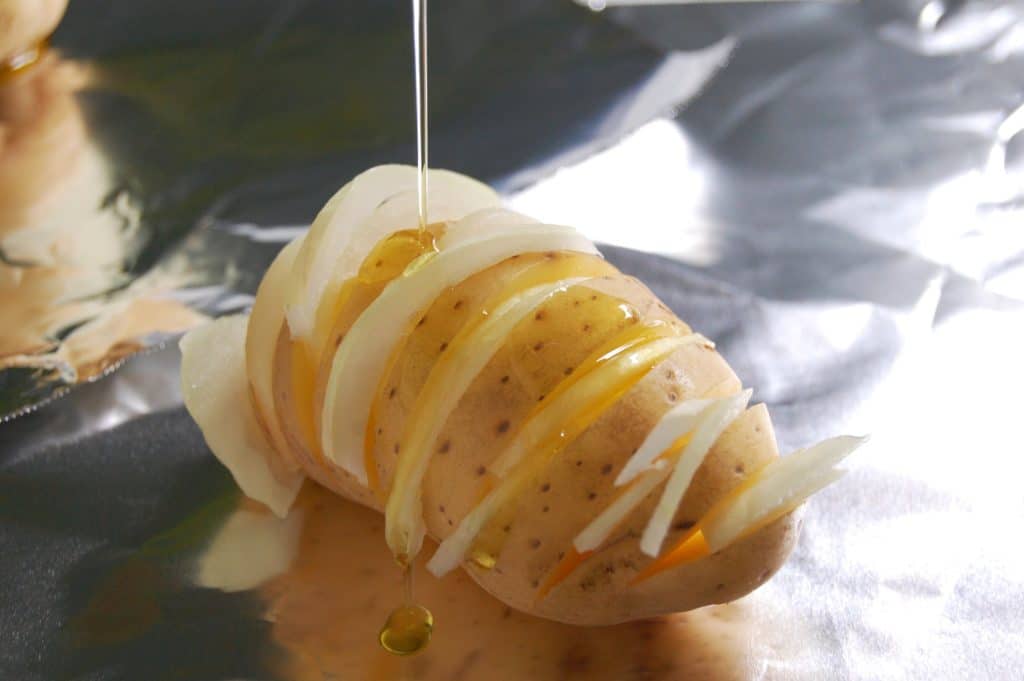 The key to slicing the potato is that you slice not-quite all the way through, so the potato is still connected on the bottom. You can slice them to whatever thickness you like, but I wouldn't go much thicker than what's demonstrated here. Same goes with the onion - you want thin, but not paper thing slices. All you do is stuff the onion into each potato slice, liberally drizzle with olive oil and freshly cracked salt and pepper (I used pink Himalayan salt). Then wrap them up in foil and toss them on the grill!
Make sure when you're wrapping the potatoes that the foil edges are gathered on top of the potato - you don't want onion juices and olive oil dripping out of the foil onto the grill! I typically put the potatoes on the grill first, and add the protein/ whatever else I'm cooking later based its cooking times. Obviously if you're grilling a whole chicken or something, the chicken will go on first - just look at the times and adjust accordingly!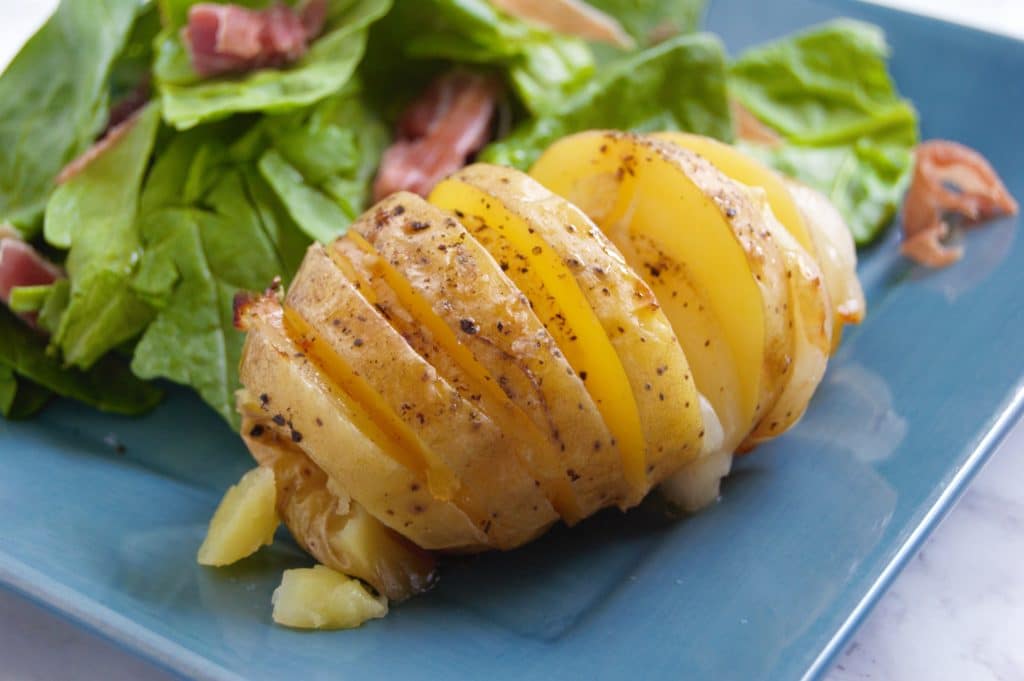 Try this recipe out and let me know if your family and friends love it as much as mine! Be well!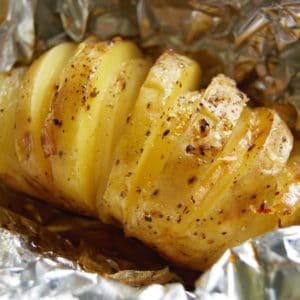 Ingredients
4

Yukon gold potatoes

1

large sweet onion

Pink Himalayan or sea salt

coarsely ground

Black pepper

coarsely ground
Instructions
Thinly slice potatoes almost all the way through. Potatoes should still be able to maintain their shape and be connected on the bottom.

Peel and quarter sweet onion. Slice thinly.

Stuff the thin onion slices in between the potato slices.

Place stuffed potato on a piece of foil. Liberally drizzle olive oil and sprinkle fresh cracked salt and pepper on top. Wrap potatoes with foil, gathering the sides of the foil to meet on the top of the potato.

Grill on a medium-high heat (about 350 degrees) for about 35-45 minutes. Cook time will depend on the size of your potatoes. Potatoes are done when they're caramelized and crunchy on the bottom and soft and tender inside.

Remove from grill, allow to briefly sit and unwrap carefully – they'll be hot! Enjoy!