Kids love these cool summer treats that are so easy to make they can do it themselves!
Kids and moms alike are fans of this recipe! It's really hard to call it a recipe, as it's more of a how-to method to create a delicious snack with simple, healthy ingredients. It's so easy to make that little kids can help at every step, or big kids can guide the little kids!
I remember loving snacks like this growing up. When you spent all day outside running around playing, nothing tasted better than a cold, refreshing snack! Even better if it was something that could melt, because that just meant you had to go back outside in the sprinkler to get un-sticky, right? 😉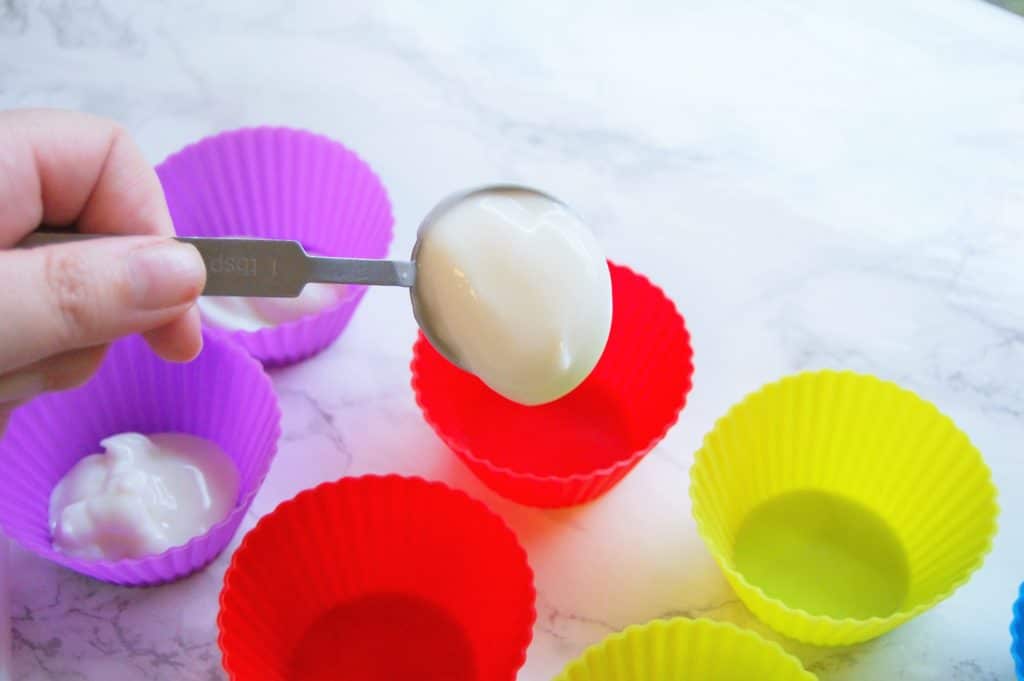 All you need for these treats is a muffin tin with liners, or inexpensive little silicone muffin liners like the ones pictured above. Ingredients can be as simple or as crazy as you desire, but come down to yogurt + fruit + optional toppings. Here are some of our favorite combinations:
Plain Greek yogurt + raspberries + granola
Vanilla yogurt + banana slices + mini chocolate chips
Plain or vanilla yogurt + berries
Plain Greek yogurt + cherries + mini chocolate chips + slivered almonds
Strawberry yogurt + kiwi + strawberries
As you can see, the options are really limited to your (and your kiddos') imagination. To get the kids involved, just lay out some washed and cut fruit, a couple spoons, yogurt, and any optional toppings. Kids just need to place a spoonful or two of yogurt at the bottom of the muffin tin liner, then top with whatever they want!
Enjoy this snack, have fun with your kids while making it, and then go back to enjoying time outside in the great outdoors! Have fun and be well!
Frozen Fruit Yogurt Bites
Ingredients
Yogurt of choice

Greek, regular, vanilla, plain, flavored, etc.

Fruit of choice

chopped into small slices or pieces

Optional toppings: granola

sliced almonds, mini chocolate chips, unsweetened shredded coconut, honey, etc.
Instructions
Place 1-2 tablespoons of yogurt at the bottom of a lined muffin tin or a silicone muffin tin.

Top with selected fruit pieces and selected toppings.

Freeze for a few hours, or until solid. Remove from muffin tins or silicone liners and enjoy!

Note: they can be stored in a freezer-safe, air-tight container.